6 Factors That Separate Contract Manufacturing Partners from Vendors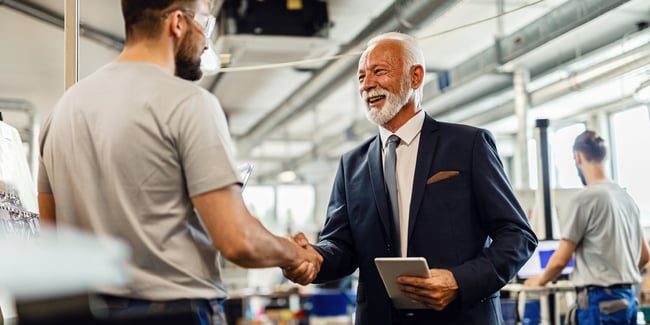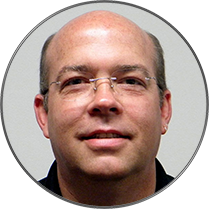 Supply chains can be tricky for OEMs to navigate. Supplier selection must be intentional, and largely focused on how the relationship benefits the OEM in the short- and long-term. Often, contract manufacturers are hired after they demonstrate they can hit the mark on price and product expectations. Of course both are important, but is it enough of a value-add to strengthen your supply chain?
Supplier relationships are necessary and should be strategic. Here are the 6 factors to use as evaluative tools in determining if current or future contract manufacturers will truly partner with you, or merely meet basic needs:
Strategic Approach
Communication Style
Cost-Effectiveness
Teamwork
Adaptability
Dependability
1. Strategic Approach
If a supplier shows little or no interest in your business model, goals, and/or risk tolerance, you could be in for a bumpy ride. Understanding your core business is imperative for contract manufacturers, but it goes beyond demonstrating commitment to the partnership. Your overarching objectives guide project strategy and decisions. Making and taking the most effective solutions to market translates to a distinct competitive advantage. The right contract manufacturing partner will align well and assist you in achieving that advantage.
2. Communication Style
If you've ever had a contract manufacturer take on your project and then seemingly disappear, you understand how unsettling a communications void can be. A supplier that struggles with being proactive in providing project updates, following up on your questions, and alerting you to potential issues should be a cause for concern. A lack of transparency can be costly as you may be left scrambling to make fixes that could have been more easily addressed earlier in the process … had you only known about them.
3. Cost-Effectiveness
Does the contract supplier treat your project — and, by extension, your money — as their own? Ongoing examination of designs, materials, and processes to find and implement better, more cost-effective ways of doing things is a hallmark of a valued contract manufacturing partner. A strong partner will have resources dedicated to ongoing evaluation of products and their related processes — from design through testing and shipment.
4. Teamwork
Contract manufacturers that are satisfied with simply executing a project to original spec could be doing you a disservice — and potentially winding up with a substandard product is only the beginning. Embracing the specialized expertise of designers and engineers on both sides of the partnership strengthens perspectives, provides a conduit for meaningful conversations and suggestions, and reinforces how important collaboration truly is to successful outcomes.
5. Adaptability
It's common for OEMs to have to make changes on the fly. Needs and expectations can change rapidly. Supplier reluctance to deviate from initial project directives should be a red flag. A true partner is responsive to change, and interested in providing solutions that help you remain nimble.
6. Dependability
Accuracy and quality go hand-in-hand, especially when it comes to contract manufacturers. Those that consistently deliver the products you need, when you need them, and with unerring quality provide a value-add beyond compare. Is your supply chain stocked with dependable contract manufacturers?
Being selective in choosing contract manufacturers that maximize partnerships instead of simply meeting minimum requirements is both a strategic and smart business decision. GMI Solutions is deeply committed to a shared vision of success, and is proven in helping OEMs flourish even through unanticipated events. Learn more in Managing Supply Chain Disruptions: Insights and Action Steps for OEMs.