3 Ways To Tell If A Contract Manufacturer Can Save You Money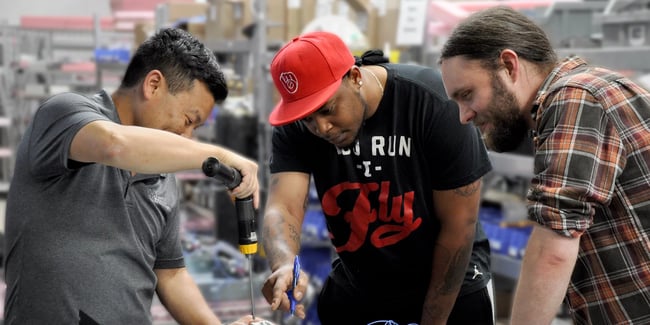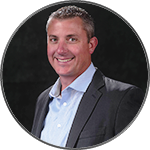 Outsourcing to contract manufacturers is routine for many OEMs. Establishing trusted partnerships is understandably a key focus since consistent product quality and performance are tied to manufacturing — and, ultimately, your brand's reputation.
However, many OEMs overlook an equally important benefit contract manufacturers may provide: cost reductions. While there are no guaranteed savings, you can improve the odds by taking the time to objectively evaluate the long-term value of contract manufacturers.
Stability, for Starters
No business decision is made haphazardly. Routine due diligence is required to ensure any contract manufacturer meets certain minimums. It's critical that you look at the proposal process as a litmus test for the standard business metrics, including:
Production cost
Lead times
Warranty and support levels
Validation of business processes (generally in the form of an onsite audit)
These basic elements need to be solidly in place for any supplier to be considered for use by OEMs. However, stability alone isn't a full — or even necessarily accurate — determinant of cost-saving capabilities or long-term value.
3 Indicators of Long-Term Value
To find a contract manufacturer with the potential to save you money requires a more nuanced review — a deeper dive into what value-adds they offer OEMs in terms of a partnership, including:
1. A team you can trust.
It really is about relationships. As business challenges arise and products transition, you need assurance that your contract manufacturing partner will continuously examine the product and processes to find improvements, efficiencies, and productivity gains. It's similar to apps on your smartphone; every day people are busy working countless hours to make your app better, then one day it magically appears, ready to go. Imagine getting an email from your contract manufacturer with a well-organized list of ways to reduce the cost of your product with the same levels of quality and delivery!
2. Savvy people building the products.
Building trust with your contract manufacturer is a starting point, not the end game. Proven suppliers have confidence in their collective capabilities, and seek to be an extension of your team; a virtual division that can address headaches, offer advice, implement analysis, and proactively guide cost-saving measures. While this effort requires a program management team, it also requires manufacturing technicians that are engaged and empowered team members.
When evaluating contract manufacturers, analyze the manufacturing team on the whole — not just the processes that have been implemented. Talk to the people who will be putting your product together to get a sense of product knowledge, job satisfaction (often best judged by tenure), and team engagement (often verifiable based on company culture).
3. A culture of DfM.
A contract manufacturer that embraces a formalized DfM team structure recognizes the value of DfM in both production and corporate culture initiatives. It signifies that everyone who works with the product thinks about how to do things better, and brings valuable ideas forward. Every day. The contract manufacturer's culture, in general, needs to be one of freedom to constructively challenge processes, thought leadership, and the status quo in furtherance of making things better for the customer. Herein lies the long term and among the most significant value offered by a contract manufacturer.
The bottom line is, yes, you clearly need to validate a contract manufacturer's capabilities, procedures, financial health, and business practices. However, the most valuable long term productivity gains and cost-saving potential comes from the team — everyone from the production floor to executive management.
Choosing wisely will give you the best advantage in cost-saving measures and supply chain strength, especially when you align with established partners like GMI Solutions. Learn more using our infographic, 4 Advantages to Giving Contract Manufacturers Supply Chain Flexibility.

---
Ask Patrick about saving money on your outsourcing needs today.