Is Your Contract Manufacturer Helping or Hindering RoHS 3 Compliance?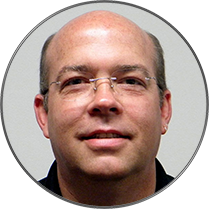 OEMs doing business in European Union (EU) markets are likely aware of the Restriction of Hazardous Substances (RoHS). Enacted in 2006, the purpose behind the RoHS directive was to manage the use of lead, mercury, cadmium, hexavalent chromium, polybrominated biphenyls, and polybrominated diphenyl ethers in electrical and electronic products, sub-assemblies, components, or cables.1

RoHS 2, published by the European Commission in July 2011, added stipulations for all electrical/electronic equipment, cables, and spare parts. This revision also made RoHS adherence compulsory for using the CE mark on finished products.2

Fast forward to the implementation of RoHS 3 which applies to non-exempt electronic products going to market on or after July 22, 2019, with an additional two-year compliance window for medical devices and/or monitoring and control tools to ensure continuity of care.3

What do you need to know about this update? How does RoHS 3 affect your business, manufacturing process, and your contract manufacturer partnerships?
RoHS 3: What's New
RoHS 3 incorporates the provisions of the previous RoHS iterations, with a notable exception. It expands the list of hazardous substances to encompass four phthalates3 that threaten the increasingly fragile environment, pollute landfills, and can even pose health risks to workers who may handle them, specifically:
Bis (2-ethylhexyl) Phthalate (DEHP): a plastic polymer used as cable and wire insulation, a dielectric in high-voltage capacitors, and a plasticizer in rigid polymers and certain PVC medical devices.
Benzyl Butyl Phthalate (BPP): used as a co-plasticizer in wire and cable, an additive in flexible adhesives/inks/coatings, polyurethane rubbers, and acrylic polymers.
Dibutyl Phthalate (DBP): a plasticizer in flexible varnishes, paints, and paper coatings, and was also popular for "sizing" glass fiber to increase rubber flexibility.
Diisobutyl Phthalate (DIBP): A plasticizer similar to DBP in properties and applications, but not as widely used in electrical and electronic products.
RoHS 3 Compliance: The Role of Contract Manufacturers
Not surprisingly, compliance with RoHS 3 is stringent. Working with contract manufacturers that are experienced in maintaining the following mandated restriction limits for the 10 identified hazardous substances4 is a first essential step:
Cadmium (Cd): < 100 ppm
Lead (Pb): < 1000 ppm
Mercury (Hg): < 1000 ppm
Hexavalent Chromium: (Cr VI) < 1000 ppm
Polybrominated Biphenyls (PBB): < 1000 ppm
Polybrominated Diphenyl Ethers (PBDE): < 1000 ppm
Bis(2-Ethylhexyl) phthalate (DEHP): < 1000 ppm
Benzyl butyl phthalate (BBP): < 1000 ppm
Dibutyl phthalate (DBP): < 1000 ppm
Diisobutyl phthalate (DIBP): < 1000 ppm
However, an awareness of these limits doesn't equate to compliance. Electrical and electronic products are subject to RoHS screening and verification prior to certification. Contract manufacturer partnerships could prove pivotal in helping OEMs navigate the four-step compliance process5:
Documentation: Bills of Materials, assembly schematics and drawings, Materials Declarations for individual components and products, testing documentation, and Conformance Certificates must be orderly, timely, and readily available. A contract manufacturer with keen attention to detail and electronic recordkeeping processes in place will be beneficial in producing the required information to RoHS officials.
Audit: Inspection of all manufacturing processes needed for RoHS compliance is meticulous. As with documentation, a contract manufacturer that follows logical, consistent, and transparent procedures will aid in streamlining the certification process.
Testing: RoHS officials will use on-site portable XRF testing to determine compliance with the restricted substance maximums. The trust placed in your contract manufacturer to maintain standards that comply with the directive is paramount.
Certification: The successful completion of steps 1-3 culminates in RoHS certification. The quality and experience of the contract manufacturer involved contributes to how quickly compliance is achieved.
For OEMs with established or growing distribution throughout the EU, RoHS 3 is a key regulation for ensuring safe products are on the market, and that long-term negative consequences for users and the environment are averted. Trusted, experienced contract manufacturers are necessary to help accomplish these important goals.
If you have concerns about your products' current and future compliance, GMI offers RoHS auditing services that could help you stay on top of RoHS 3, and make any subsequent transitions smoother, simpler, and more economical. Ultimately, build transfer to GMI Solutions may be the right call in achieving and maintaining RoHS 3 compliance. Find out more in our guide, Build Transfers: 12 Things Contract Manufacturers Need from OEMs.

SOURCES
1RoHS Guide, RoHS Compliance FAQ, February 5, 2020
2ChemSafetyPRO, EU RoHS 2 (Directive 2011/65/EU), November 16, 2019
3Matric, What are RoHS 3 Substances & What's the Implementation Date?, February 18, 2019
4RoHS Guide, Is Your Organization RoHS 3 Compliant for 2020?, February 5, 2020
5MIQ Partners, The Importance of RoHS Compliance, September 20, 2016