Build Transfers: 12 Things Contract Manufacturers Need from OEMs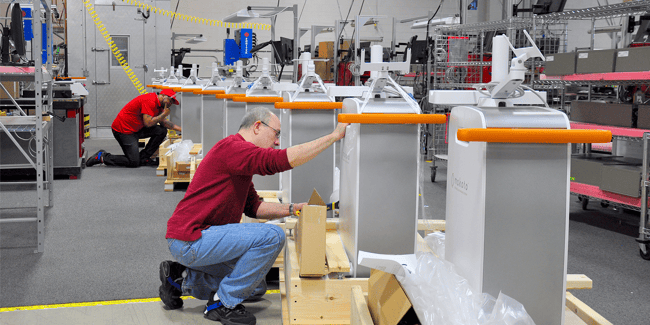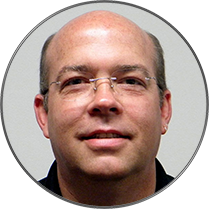 Navigating the Shift to Contract Manufacturing: A Strategic Guide for OEMs


In an increasingly competitive global marketplace, Original Equipment Manufacturers (OEMs) are constantly seeking ways to balance cost and quality. A growing trend among OEMs is the transfer of low- to mid-volume assembly and unit builds to contract manufacturers. This strategy not only aims to maintain quality and manage costs but also leverages the expertise of contract manufacturers to enhance design and processes. However, a critical question arises: "What do OEMs need to provide for a successful build transfer?"

The following outlines a comprehensive framework for understanding and executing low- to mid-volume build transfers, focusing on the essential components required by contract manufacturers to ensure success.

1. Comprehensive Manufacturing Documentation for Custom Components
For a smooth transfer, detailed documentation of custom components like metalwork, plastics, cables, and PCB boars is crucial. This ensures alignment in specifications and management of both custom and off-the-shelf components.
Typical supporting documentation includes:

2D engineering prints
3D CAD models
Bill of Materials (BOM) for cables and PCB boards
Gerber files
Manufacturer testing requirements and/or critical dimensions
2. Detailed Specifications on 2D Prints
Quite often, key specifications noted in engineering prints are inadvertently overlooked during the file transfer from an ERP or PLM system.
Given the criticality of this information for proper component manufacturing, providing 2D prints that call out specifications such as those listed below is a cross-referencing best practice:

Paint/finish
Materials
Customer inspection documentation
Silkscreening artwork
Wiring and PCB schematics
Tolerances outside of those stated generally on prints
3. Clearly Defined Cosmetic Requirements
Cosmetic standards can be subjective and often change. Providing written documentation of these requirements helps contract manufacturers meet current standards and avoid misunderstandings.

Collaboration is key in making sure current cosmetic requirements are met, with an OEM providing the contract manufacturer with written answers to these guiding questions:

What is the end user expecting to experience? Are any types of defects allowable?

Is a product always visible, or hidden/partially hidden in a cabinet?

When inspecting:

What types of defects are allowable (i.e., scratches, dents, plating discoloration, etc.)?

What defect sizes are allowable?

How should the unit be inspected? From what distance and how long?

Is there a special form of packaging required to protect the finish?
4. Certification and Compliance Clarity
Certification and compliance requirements should be clearly documented, including the type of certifications required and who is responsible for obtaining them.

To get and keep everyone on the same page, the OEM should provide written clarity around:

The type of certifications required (i.e., UL, TUV, CCC, ISTA 3A, etc.), and who is responsible for obtaining the certifications

The type of compliance required (i.e., RoHA, REACH, etc.), and who is responsible for ensuring component compliance
5. Existing Assembly Instructions
Contract manufacturers are generally well-versed in determining how to build an assembly or unit, but an OEM's existing assembly instructions provide insights about nuances that may not be captured in an exploded drawing, such as:

Torque specifications
Use of Loctite or other material during assembly
Manufacturing fixtures or jigs that may need to be supplied, either by the customer or contract manufacturer
Special cleaning substances or methodologies
Additional operations, including things like gluing, curing, heat staking, or other operations
6. Test Requirements and Procedures
Contract manufacturers do not own product designs and are not necessarily directly connected to an OEM's end-users. As such, it is critical that an OEM develops and conveys test requirements so the unit or assembly built by the contract manufacturer functions to the design's full intent.
Specific testing requirements also give all team members involved in the assembly a common understanding of the following:

All testing required to satisfy an OEM's needs
Special fixtures needed to efficiently complete tasks
Existing or needed software
Power and environmental requirements
Any dangerous materials that may be handled during testing (radioactive material, for example)
7. Quality Documentation for Production
Quality inspection practices vary among contract manufacturers. GMI distinguishes itself by conducting thorough inspections on all products before shipment and maintaining these inspection records internally. For Original Equipment Manufacturers (OEMs) requiring specific quality documentation for their internal processes, it is essential to communicate these needs clearly from the start. This enables the contract manufacturer to tailor their quality assurance approach to meet the specific documentation and process needs of the OEM.
8. Process Validation Documentation
As a process develops, the contract manufacturer may develop and apply its own risk-mitigation and validation measures to guarantee and document defect-free builds. They use this information to keep internal processes on track and also help the OEM satisfy its own internal requirements around:

PFMEA, Flow Chart, and Control Plan
PPAP or IQ/OQ/PQ documentation
Detailed evidence of validation of special manufacturing equipment
9. First Article Requirements
As with process validation, contract manufacturers generally document first article inspections (FAI) either to their own process standards or in compliance with what the OEM needs around:

Full ballooned FAI of multiple pieces on the first component run
PPK/CPK reporting
Customer approval of FAIs on first product builds before transferring to production

10. Spare Part Requirements
Before partnering with a contract manufacturer, OEMs need to consider their potential need for spare parts and how the parts will be distributed. Does the contract manufacturer have proven capabilities in accurately and consistently replenishing stock for field technicians or service teams?

Define FRU items that are field replaceable

Instructions or other documentation needed

FRU-level testing requirements

Define packaging requirements for each shippable FRU
11. Packaging and Labeling Needs
While not every contract manufacturer offers packaging solutions, there are contract manufacturing partners, like GMI, that understand the importance of this service.
An OEM needs to factor in the roles packaging and labeling play in the overall project. It helps in contract manufacturer selection, and also raises key questions that need to be answered in conjunction with the build transfer:

Are there any size restrictions?
Will this be palletized or shipped individually?
Will the packaging be utilized once, or is it reusable?
Are there packing materials that are not acceptable?
What information needs to go on the labeling?
Is there custom artwork that needs to be included in the labeling?
Are there ESD or waste material considerations at the final unpacking point?
Are any special materials considerations based on destination (California Prop 65 for example)?
12. Logistics and Inventory Expectations
A contract manufacturer may be flexible in handling logistics and inventory, but it's extremely helpful to know what the OEM expectations are for a specific product to ensure a smooth transition:

Is there a specific logistics company the contract manufacturer should be using?
Is any consignment required?
Is the contract manufacturer expected to keep safety stock at its facility?
Is the ultimate destination domestic or international? If international, what locations?
Why Choose GMI Solutions for Your Contract Manufacturing Needs?
GMI Solutions stands out as a collaborative partner in the contract manufacturing arena. Our processes and procedures are tailored to facilitate smooth build transfers and add value to our OEM customers' products. We excel in capturing and documenting essential requirements, applying certification and compliance standards, and delivering customized solutions in testing, quality assurance, spare parts management, and packaging.
With a dedicated team of professionals and a commitment to exceptional support, GMI Solutions makes the choice of a contract manufacturing partner straightforward and beneficial for OEMs. By choosing GMI, OEMs can confidently navigate the complexities of build transfers, ensuring high-quality, cost-effective solutions in the competitive global market.
To download this guide in a PDF version download at Build Transfers: 12 Things Contract Manufacturers Need from OEMs. For more information about our services and how we can assist in your manufacturing needs, contact us at contact@gmisolutions.com or visit our website at www.gmisolutions.com.