Tariffs Driving Packaging Cost Higher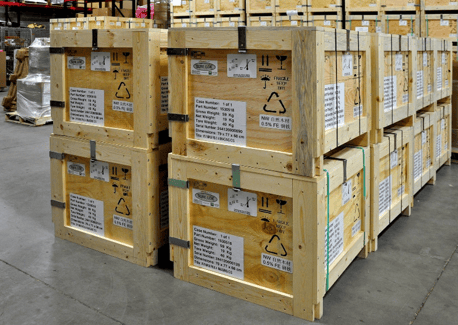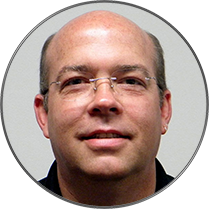 Raw lumber cost increases causing higher prices for wooden shipping crates across all industries.
Technical Advisory, May 2018
Overview
As part of the ongoing trade discussions, the US and Canada have been going back and forth about raw softwood tariffs for Canadian lumber products. This is driving prices for most softwood products up, including the lumber that is used to make wooden crates used in many shipments, especially international.
Currently, average duties on Canadian lumber are up to 21 percent. This has resulted in both constrained supplies as Canadian products are more expensive and an uncertain market in the United States.
As a supplier of large, complex electro-mechanical assemblies for OEMs, GMI incorporates wooden shipping containers for products shipped to every part of the world. We have already seen several crates increase in cost and expect that more are to follow.
IMPORTANT NOTE: While the tariffs are in place for several related products, there continues to be uncertainty on the longer-term agreements between the United States and its trade partners, especially Canada. It remains a possibility that things will normalize and return to historical pricing, but the current uncertainty is exacerbating the increases in purchase prices today.
What products are driving the increase?
In the United States new home construction is finding a healthy market, further constraining the lowered supply of softwood products. This industry uptick combined with the tariff issues currently at play has created a perfect storm for increased costs.
This chart shows the cost of 2x4 lumber, commonly used in the manufacturing of transportation crates. Similar increases are being seen in other stock woods as well as plywood sheets.
Chart courtesy of https://madisonsreport.com/lumber-prices/lumber-price-graphs/
Is your product affected?
If you use wooden shipping crates to transport your products, then you should assess whether or not your product will be affected by these market conditions. It is likely that it is being or will be affected.
What can you do?
All mitigation options should be considered, including;
Do nothing for now and see where the tariffs and softwood demand leads
Build an inventory of crates to gain advance knowledge of increases
Transition to non-wood-based shipping container solution
We encourage you to review the list of products at potential risk and then reach out to your GMI Program Manager to discuss the best options for your specific products or programs. We have decades of experience working on supply side issues, and our global locations allows us additional flexibility. The most important thing is to engage the GMI team in conversations if you have concerns.