Shipping Rates Increasing for 2021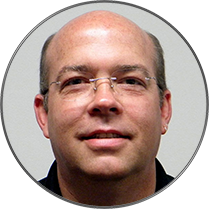 Shipping costs have increased significantly and are predicted to rise further in 2021 & beyond.
Trans-Pacific shipping rates just popped to new all-time high. The entire domestic shipping and logistics industry is strained.
Shipping rates across the globe are going up significantly for a variety of reasons.
According to multiple logistics industry reports, 2021 is already seeing significant rate increases, and the predictions for the year appear to indicate further increases are all but certain.
Some major reason this is happening:
Logistics worldwide are stretched thin from international ship traffic to last-mile consumer delivery services. With the increased demand, travel times are also expected to rise.
Historically low fuel prices are expected to rebound somewhat in 2021 - especially with recent announcements on reduced production from oil exporters.
There are backups and long delays at many major international ports because of COVID-19 protocols combine with high traffic.
European uncertainty with Brexit combined with the pandemic causing delays across Europe which ripple across the globe.

An EU plan to add a new carbon tax to cargo ships has some nations objecting to the cost and claiming the efforts undermine recent IMO work to reduce global emissions, according to the

Wall Street Journal

.

According to Judah Levine, research lead at the Freightos Group in January 2021, "Still-surging demand for ocean freight and the resulting global equipment shortage pushed rates up across most of the major ex-Asia lanes this week, after what seemed like a slowing in upward pressure last week."

"Most surprisingly, rates on both trans-Pacific lanes climbed significantly for the first time since mid-September, perhaps signaling that carriers' tacit agreement with Chinese regulators not to increase prices on these lanes may be coming to an end," Levine speculated.
In a historic move, UPS declined to pick up packages from some major consumer shippers during the peak of the holiday and year-end shipping season. This further strained the domestic shipping system across all carriers domestically.
The combination of these factors has created a situation that will go on for some time, and thus costs will be higher for some time. This also indicates that slow or even canceled shipments will be a risk through 2021.
Some options for reacting to this trend:
Consider placing orders now for products you know you'll need - that can give you an edge for total cost later in the year.

If your products require components from international suppliers, consider stocking long lead time or custom parts to cover 2021/2022 demand.

Budget for the increased costs now to prevent budget shortfalls later.
The bottom line
As we get further into 2021 and continue to analyze the effects of increased shipping costs, GMI is will be continually looking into ways to keep costs fixed for as long as possible.
There are certain aspects of these increases that everyone will be subjected to. It will continue to be critical to keep an eye on current shipping costs and do everything possible to minimize the effects of these increases.
We realize that our OEMs partners value our logistics management, and we plan to continue our vigilance through 2021 and beyond.