Medical Device Manufacturers Only Have Until 4/23!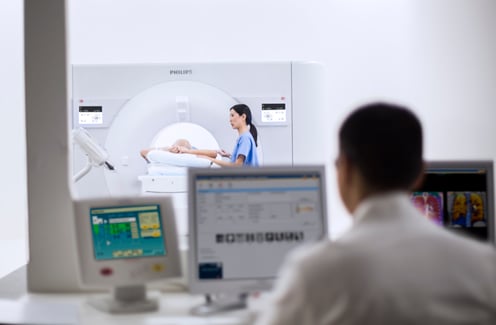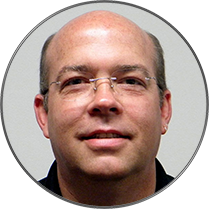 The healthcare industry in the United States is bracing for a possible avalanche of bad news.
And very soon.
President Donald Trump announced last month that the U.S. plans to impose tariffs on about $50 billion worth of Chinese imports to prevent American companies from manufacturing their technology in China and transferring intellectual property to domestic Chinese enterprises. He also recently threatened to add an additional $100 billion in tariffs on top of the original $50 billion after China announced its own $50 billion in tariffs, which Trump called "unfair." The WTO's 150-page January 2018 report on China details many of China's historical trade issues.
There are many reports out there that pharmaceutical manufacturers and medical device makers could take it on the chin if the tariffs proposed by the United States Trade Representative are enacted. The reports that are out there vary from how devastating this could be, to what the next steps companies should make. Although it is a needed moment of pause and consideration, at this time there are too many moving parts and no final decisions for anyone to act on. All we can do is speculate and plan, but in any case, we must plan.
Assuming that the tariffs are moving forward companies don't have much time. According to USTR OEMs have until 4/23 to file for the public hearing to argue for or against the proposed tariffs. The public hearing would be held in beginning portion of May. Many OEMs have their legal teams working feverishly on getting their submissions in order to avoid the potential 25% - 35% tariff. There are currently over 1,000 different product categories listed per their 8 digit Harmonized Tariff Schedule of The United States (HTSUS). The HTS codes that are potentially affected can be found in the Annex section here: https://ustr.gov/sites/default/files/files/Press/Releases/301FRN.pdf. The list includes parts/components, assemblies and even turnkey products.
Here is a list of the medical devices and technology that would be affected by the tariffs:
X-Ray, generators, screens, desks and chairs associated
Ultrasound
MR
CT
Needles
Catheters
Defibrillators
Hearing aids
Pacemakers
Orthopedic implants and artificial joints, bone plates and screws
Radiation Therapy
EKG
Syringes
Scintigraphy, SPECT and PET
Patient monitoring systems and blood pressure monitors
Ophthalmic devices
Anesthesia delivery
Psychological aptitude testing apparatus
Respiration devices and oscillometers
Lots of dental, e.g. drills, burs, fillings, artificial teeth
Thermometers and stethoscopes
Electrosurgery devices
Drains
Flu kits
Cannulae (tubes)
Examination tables
Dialysis devices
Electromyography, blood grouping and diagnostic reagents
Wound care, e.g. adhesive dressings
Ostomy appliances
Many medical OEMs are determining if they need to pull their manufacturing back to the states and others are trying to figure out where they can possibly transfer their builds so they aren't affected. Then there are other OEMs that are feeling stuck and are waiting patiently to see how the trade wars and tariff discussions pan out. For those medical OEMs looking to potentially bring your builds back but don't have the capacity to do so GMI Solutions can help. GMI is uniquely positioned to help OEMs as we have a US wholly owned facility located in Shanghai, China. It is an exact duplication to our facility in the USA providing electromechanical assembly and turnkey device manufacturing services to OEMs. Our services are utilized by many of the world's foremost recognized brands and tier 1 medical OEMs.
CCC Certification: An Additional Complication
If you are currently manufacturing products that are sold into China, you are also most likely required to carry CCC certification as well. Since this is required when a product is sold into China, it covers products made anywhere in the world. There are quite a few CCC-certified manufacturers in China, so many companies are manufacturing their products in China to obtain the CCC certification. This presents an additional issue for many medical device manufacturers. GMI Solutions is uniquely positioned to help in that scenario, as we offer a CCC-certified facility in the Midwest, allowing for repatriation of product manufacturing to avoid the tariff but still carry the CCC certification.
Providing contract manufacturing services through our ISO 13485 and CCC certified facilities we have a unique opportunity to transfer builds to and from China while mitigating many of the risks and logistics that OEMs would have to endure on their own. If you are an OEM that may be affected by the pending tariffs and haven't been working on your submission for the public hearing, it may be wise to do so now. If you are an OEM looking to move your manufacturing but aren't sure where you can go, let us help.
Take a look at our re-shoring/on-shoring page and don't let 4/23 be "tariffying" to you and your team.