How to Evaluate and Select a Medical Equipment Contract Manufacturer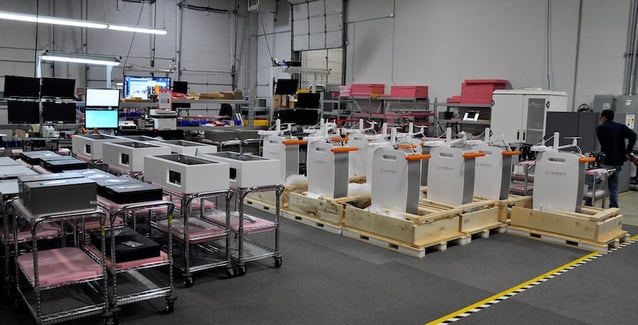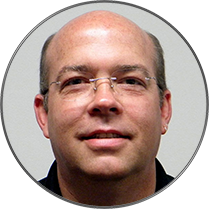 Globally, the healthcare industry is grappling with finding a balance between demand and expenditures. The Deloitte 2019 Global health care outlook reports spending has increased by 5.4% annually since 2017, with roughly the same percentage projected each year through 2022. In U.S. dollars, that's a whopping $7.724 trillion already accrued in expenditures, with an estimated total five-year climb to $10.059 trillion1.
Understandably, these figures have medical providers anxious, but the "front line" personnel aren't the only ones for which there are ramifications. Stakeholders throughout the medical industry are tasked with keeping costs in check, and that includes medical OEMs.
Since outsourcing is a common practice in medical equipment manufacturing, the partnership OEMs forge with specialized contract manufacturers (CMs) must be product-focused and beneficial to the bottom line. With nearly 70 CMs emerging to specifically serve the healthcare industry in recent decades2, there's no shortage of choices for OEMs; the question becomes how to find the medical equipment contract manufacturer that best aligns with the project.
Beyond Price Point
When trillions of dollars are in play, getting hyper-focused on costs — more specifically, how to cut them — is fairly natural. It can also be a trap for medical OEMs.
While price almost inevitably factors into a decision about outsourcing partnerships to some degree, it cannot be the sole reason you choose a medical equipment contract manufacturer to entrust with your product, reputation, and quite often your company's future.
Instead, take a more holistic, two-pronged approach that involves clearly understanding your project needs and objectively evaluating contract manufacturers.
Define Your Project
Getting clear on what you need and expect from a contract manufacturer starts with understanding your project parameters:
Does the equipment have any defining characteristics that require unique skill sets?
Is the equipment so narrowly specific that only certain contract manufacturers can be considered for the project?
What quality controls, technical processes, etc., are required?
What's the anticipated production volume? Short-term? Long-term?
What's your project timeline? How flexible or rigid is it?
Assess Your Options
Armed with solid knowledge about your project puts you in a position to best choose a medical contract manufacturer.
There are some that simply won't match the project and can be immediately eliminated; others will be much better fits. Finding the best choice from this pool of potential outsourcing partners requires impartiality. Use this list as a guide in developing your evaluative criteria:
Capabilities, including in-depth analysis (e.g., Design for Manufacture and Assembly, Design for Manufacturability)
Expertise in medical regulations and compliance
Flexibility in vendor use
Advanced equipment and technologies
Documented, time- and cost-efficient processes
Proven depth and application of team knowledge
Capacity and ability to handle low-volume, high-mix production
Locations and global accessibility
Service-centric culture and commitment to OEM success
At the conclusion of your assessment, there may be several contract manufacturers that rise to the top based on meeting criteria alone. What then?
Knowing where each contender stands on their commitment to driving success through a service-centric approach to medical equipment contract manufacturing is an important differentiator. GMI Solutions was founded on this philosophy, and we're proud of the lasting partnerships we have with world-class medical OEMs. Check out what we offer the healthcare and life sciences industries, and contact us to discuss how we can serve you.
SOURCES
1Deloitte, 2019 Global health care outlook, Undated
2Business Wire, Medical Device Contract Manufacturing Market, 2030 - ResearchAndMarkets.com, July 17, 2019