GMI Solutions' History in Logos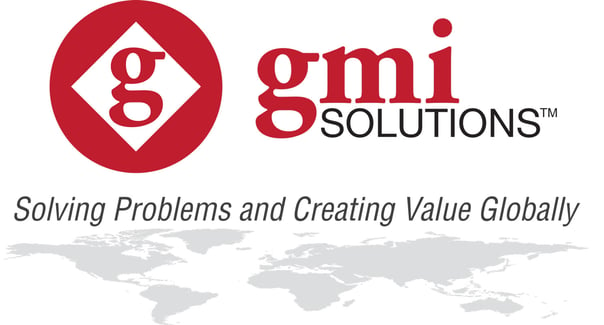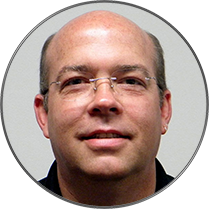 Softworks Development Corporation: The start of our journey.
Every company has a story, and GMI is no different. Here is an overview of the path that brought us to become the world class outsourced assembly and test company we are today.

Softworks Development Corporation: Establishing a company.
In 1983, Dan Armbrust started the company, Softworks Development Corporation. Dan started out by writing software for the Commodore 64, designing a file organizer to help users locate information on the computer. That quickly evolved into distributing computer components, including floppy disks that were used to install the software. After realizing the potential for a real business, he dropped out of college to pursue his passion in computers and business.
Softworks University: Enabling people to embrace technology.

The current building and GMI Solutions headquarters in Mequon, WI was built in 1992 with Softworks University in mind and was funded with the revenue Softworks made selling computer components. Although the building was much smaller than it is today, this was the start of Dan's journey to teaching software and building customized computers.
Citus Computers: Hardware a perfect fit.

The word citus translates to "swift, quick, rapid", and early computer solutions were all about performance specifications, with each one looking to outperform the competition. Citus was the computer hardware division of Softworks, manufacturing Citus branded and white box computers for consumers and businesses throughout the United States. These computers were sold in retail stores and directly to businesses, schools and other organizations. The company had less than twenty employees at that time, five of whom are still part of the GMI Solutions team today. Citus eventually spun off into its own entity as engineering was woven into the core of the organization and the transition to Granite began to solidify.
Granite Microsystems: Rock Solid Compute Solutions.

The name Granite Microsystems was brought into the company through the combining of Softworks Development Corporation and Racine, WI based firm called Granite Microsystems. Granite designed and sold its own line of computer hardware, including a 486-based single board computer that was designed in-house. The two companies came together and combined skill sets providing custom products and services with a higher emphasis on engineering services. This transition was pivotal in Granite's transition to an OEM supplier, and the customers at the time included GE Healthcare, Snap-On Diagnostics, LAM Research and many other large, global OEMs that needed top notch services and engineering expertise.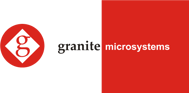 In order to modernize the branding of the company, the Granite logo was updated to better reflect the modern entity that Granite had become. This new logo also symbolized the companies new operations in Shanghai, China - and the box rotated inside the circle is a nod to China and the business there.
Granite MedSystems: Solving Problems and Creating Value Globally

In 2009, the company was finding that a majority of their customers were in the medical arena. Further, the requirements of the medical market were a perfect fit with Granite's strict quality controls and exacting processes and it made sense to let potential customers know that we specialize in medical hardware. The decision was made to focus on supporting medical OEMs by evolving into Granite MedSystems. Medical continues to play a significant role in GMI's ongoing growth and we have been ISO 13485 certified in the USA and China for many years.
GMI Solutions: Manufacturing What Matters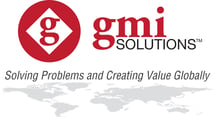 As Granite further expanded its service offerings and offered management of high mix, low-to-mid volume complex assemblies, it became clear that customers with exacting requirements valued our expertise - and not just in medical. We were working with customers in a variety of industries, and as a result Granite MedSystems was transitioned to GMI Solutions in 2009. GMI solutions - in its current state - continues to offer OEMs the same core services and have added significant offerings to further develop relationships with OEMs - in any industry - to assemble and test extremely complex assemblies.
Through it all, the same core principles thrive throughout the company.
Today, customers still may know us as Granite Microsystems, and we could not be more proud of that! In fact, Granite Microsystems, Inc is still our legal corporate name.
GMI Solutions has evolved into an outsourced assembly and test partner that provides the highest quality products to our customers. Similar to how our brand and logo changes, we are adept at adapting to different situations and always self-reinventing to keep us fluid and vibrant in the marketplace.
In our business cards, you will notice that everything is lower case. This is intentional, we are grateful and humble; we put our customers first. We are the company behind some of the world's most well known brands.
We take pride in our flexibility and continuous improvement by adding services to meet our customers' requirements. Everything we do is mission critical or application critical. Thanks to our wonderful customers, we are, manufacturing what matters.

To learn more about "Manufacturing What Matters", check out this blog post.