Does Vertically Integrated PCB Fabrication Provide Real Value to OEMs?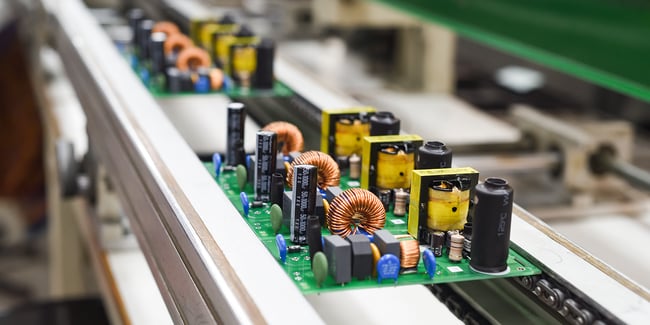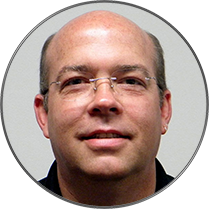 Large contract manufacturers commonly offer in-house printed circuit board (PCB) fabrication to OEMs. The vertically integrated service is perceived as a value-add, since it provides a modestly lower purchase price by not involving third parties in PCB assembly.
It's sound logic – no additional suppliers means no additional cost stack-up. Product margins are preserved and OEMs pocket a minor percentage per PCB on the markup.
Vertically integrated PCB fabrication adds up to a smart business decision on paper, but is a one-size-fits-all approach or box build truly a value when you consider the nuances of specialized high-mix, low-volume projects, and the related PCB builds?
The question should give you pause. It should also have you rethinking your PCB build strategy and the benefits of working with a supplier — such as GMI Solutions — that doesn't have PCB fabrication services as part of its business:
1. Flexibility
An assembly-level supplier with strong PCB sub-suppliers has the built-in flexibility to give OEMs choices in aligning complex, project-specific requirements with a supplier's core competencies.
This supplier flexibility is also invaluable when working with pre-determined PCB vendors to maximize tooling, set-up, and fixture investments. GMI, for example, can easily work with those vendors and manage them under our approved vendor list (AVL). This approach is efficient and mitigates the inherent risk involved during an OEM product manufacturing transfer.
2. Competitive, fully transparent pricing
Large contract manufacturers or PCB manufacturers often cannot provide a transparent, competitive quote for custom PCBs. Suppliers such as GMI that accommodate low- to mid-volume projects are able to identify and leverage tribal knowledge and other assets to provide pricing that's clear and accurate. Further, if you are using a contract manufacturer with internal PCB fabrication, it becomes impossible to quote PCBs independently since the fabrication is part of the overall business.
3. Structured support
In many cases, PCBs are incorporated into critical-use devices or are part of a larger, complex system. OEMs need somewhere to turn to ensure successful implementation, specifically suppliers that both understand the project details and are equipped to provide structured, responsive service and support — a hallmark of GMI.
4. Excellent quality at lower quantities
As a supplier of high-mix, low- to mid-volume assemblies and capital equipment, GMI has developed a strong network of PCB suppliers. They have proven proficient in the unique requirements of lower-quantity builds and consistently deliver to quality expectations.
5. Risk mitigation
If you use a contract manufacturer that sources PCBs externally, you have many more options should something go awry. If there is a mismatch on technology, equipment, or some other aspect, you need to know that your board-level supply chain can be moved to prevent having to move your entire product all at once with a line-down scenario.
6. Focused resources
Vertically integrated contract manufacturers are required to juggle multiple competing priorities. A "businesses within a business" approach may suggest efficiencies, but it can also lead to distractions. Suppliers without PCB fabrication or other similar services baked into their business model are focused solely on the OEM. GMI is non-vertically integrated so we can focus on providing a best-in-class supply of final assembly and support.
The practicalities of working with a supplier that takes a non-vertically integrated approach to PCB fabrication has come full-circle for some GMI OEM customers.
Recently, a multinational medical OEM experienced issues with a large contract manufacturer that was unable to affordably dedicate resources and support to low-quantity PCB production.
GMI's high-mix, low- to mid-volume model fit the OEM's needs. Moving PCB fabrication and working directly with a GMI supplier resolved all concerns, mitigated the risks of transfer, and saved money.
Vertically integrated contract manufacturers often provide value to OEMs, but a one-size-fits-all solution isn't always the best strategy for complex applications. How can GMI Solutions help you with your high-mix, low- to mid-volume projects? Contact us today to learn more.