Coronavirus: Affecting the Global Supply Chain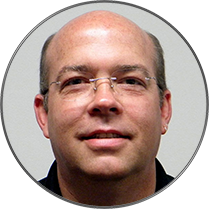 GMI Solutions management is closely monitoring the health of our associates in our Shanghai facility as well as how the coronavirus is affecting the global supply chain. As of today, all GMI Solutions China team members are unaffected by the virus.
Once the China crew is back in our facility, they will work to catch up on production orders quickly, though the supply chain may be affected for an extended period of time. We are looking at various options to best support GMI's global structure and our OEM customers' product flow.
"This is going to be a significant disturbance in the supply chain," Sean Maharaj, managing director of global management consultancy AArete, said. "We compare this to the impact of SARS (severe acute respiratory syndrome), but the export capability and global merchandise manufacturing was significantly different in terms of not only the volume coming out of China, but the complexity of the supply chains."
We plan to keep all of our OEM customers aware of the current status as we move through this uncharted territory. Our Account Management team is working on updates each day and will work with product teams to make decisions to protect the flow of products.
Please feel free to reach out to your Account Manager with any immediate concerns or questions.
For ongoing updates, please see our formal advisory, posted here.
Thanks, as always, for putting your trust in GMI Solutions globally.