No video selected
Select a video type in the sidebar.
GMI offers outsourced manufacturing services to OEMs globally.
When OEMs in highly regulated industries need a contract manufacturer to optimize production of low-to-medium-volume, high-mix equipment and devices, they outsource to GMI Solutions.
We've spent decades developing a team of manufacturing, engineering, and Design for Manufacturability (DfM) experts that is knowledgeable, nimble, and responsive to the unique needs of OEMs in healthcare & life sciences, oncology, automation & controls, test & measurement, and other specialty markets. We lean into even the toughest electro-mechanical assembly or embedded computing challenges and arrive at solutions that save time, money, or both.
GMI Solutions believes in manufacturing what matters, and is committed to helping our OEM customers build — and build on — successes. Learn more about us to discover why your brand should be among those that are already our partners.
Slick Slider Syncing
Company founded as Softworks Development, Inc. Develops software for end user market and provided software education.
Softworks Development, Inc. pursues distribution of PC components to help fund business to business software development.
Softworks Development, Inc. stops writing and supporting software
Softworks Development, Inc. launches CITUS line of PCs with the intent of making CITUS a business to business name brand. Entered Software Education market
Inc. 500 #11 fastest growing US Company
Buyout of partner, new building completed; Inc. 500 #29 fastest growing US Company
Formalized Softworks University
Acquisition of Microlinear Controls into Softworks Development, Inc.
Initial engagement with GE Medical (now GE Healthcare)
End Softworks University Training.
Investment from outside investor.
Changed name from Softworks Development, Inc. to Granite Microsystems, Inc.
ISO 9001:2000 standard implemented
Initial engagement with GE BEP program
Initial engagement with Philips Medical CT
First full rack cabinet shipping from Granite N.A; Opened Granite Microsystems, Inc. California Office
Initial engagement with Siemens Medical; Buyout of minority shareholder
Engineering department expanded significantly; many new disciplines added; Granite Microsystems Asia manufacturing facility fully operational; Opened Granite Microsystems, Inc. New York Office
QRM implementation begins; Shanghai facility produces first Philips rack
ISO 13485 for Medical Devices; First Granite Asia shipment directly to Kodak Asia
1983
1985
1986
1987
1990
1991
1992
1994
1995
1996
1997
1998
1999
2001
2002
2003
2004
2005
2007
2008
Resources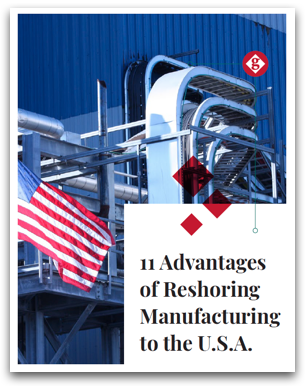 Advantages of Reshoring Manufacturing
Lorem ipsum dolor sit amet, consectetur adipiscing elit, sed do eiusmod tempor incididunt ut labore et dolore

Approach
Lorem ipsum dolor sit amet, consectetur adipiscing elit, sed do eiusmod tempor incididunt ut labore et dolore

Approach
Lorem ipsum dolor sit amet, consectetur adipiscing elit, sed do eiusmod tempor incididunt ut labore et dolore